Uno
Weizman 2, Tel Aviv, Israel
---
Dessert, Event, Fish, Italian, Mediterranean, Pasta, Pizza, Salad
Open Sunday - Thursday: 8:00 am - 12:00 midnight. Friday from 8:00 am - 2:00 pm. One hour after Shabbat until 1:00 am
Why come to Uno ?
In the heart of Tel Aviv, right near the courthouse, Uno is a chef restaurant that challenges the boundaries of its traditional genre.
In a wide, warm, modern space, Uno offers a unique experience: light Italian cuisine with a personal interpretation by the Chef Nitzan Raz, served with an Israeli and Italian wine selection – and all of it Kosher.
In place of the traditional 3-part-menu system, Uno's menu features categories such as bruschetta, salad, hand-made pasta, fresh fish and chef pizza.
The restaurant's confectioner is responsible for some wonderful desserts that leave their own wonderful mark on diners.
Instead of the traditional Italian-restaurant design, Uno's décor illustrates a sense of Italian warmth and abundance in a vast space accented by dramatic floor-to-ceiling windows, decorated with special elements such as a stunning wood mural lit in a soft lighting, indulgent sofas and specially designed booths.
Uno restaurant invites you to enjoy its menu, design, and fare prices.
Menu Highlights
Starters :
Focaccia, grilled in oven, with olive oil, balsamic, tomatoes salad and confit garlic 24 ₪
Arancini, balls of risotto with mozzarella, parmesan in tomato sauce 42 ₪
Polenta accompanied with portobello mushrooms, chestnuts, asparagus, parmesan and olive oil infused with truffle 46 ₪
Eggplants with tomato sauce, mozzarella and parmesan 44 ₪
Bruschetta with mascarpone and truffle, hard egg, tomatoes salad, lettuce and parmesan 42 ₪
Main Courses :
Risotto, with cream, spinach, peas, truffle and parmesan 68 ₪
Lasagna with ricotta, spinach and blettes, mozzarella, parmesan, béchamel, muscat in tomato sauce 72 ₪
Salmon Filet, white rice, red onions, mushrooms, spinach, green beans in a garlic sauce 108 ₪
Margarita, tomato sauce, mozzarella, parmesan and basilic 58 ₪
Linguine salmon, garlic, cherry tomatoes, mushrooms, white wine, cream, peas and spinach 78 ₪
Desserts :
Tiramisu, mascarpone, espresso, biscuits and chocolate powder 42 ₪
Crème Brulée with amarena cherries 42 ₪
Profiterolles, crème pâtissière, salted caramel, peanuts and vanilla ice cream 42 ₪
Air conditioning

Convenient for children

Handicap accessibility

Internet (wifi)

Menu in English

Menu in French

No smoking

Romantic

Smoking area

Terrace
Want vouchers and the latest news from our restaurants?
GET OUR WEEKLY NEWSLETTER!

Information request

- Free coupon

Coupon treatment
Display the coupon

Perfect if you are currently at the restaurant

Print the coupon

To print this coupon

Receive the coupon by email

This coupon will be sent to your mailbox at

Uno

- Celebrate an event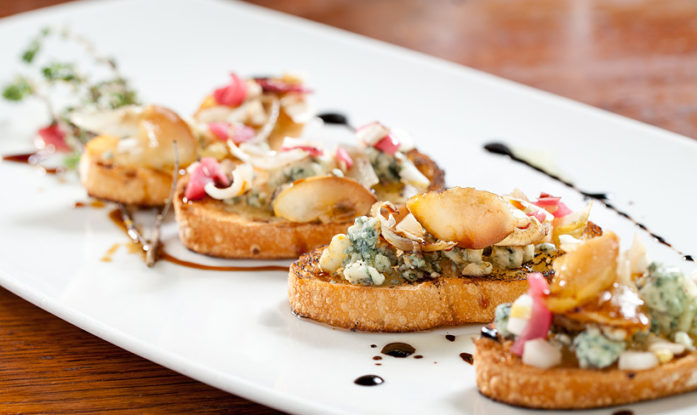 From ₪ 135 / person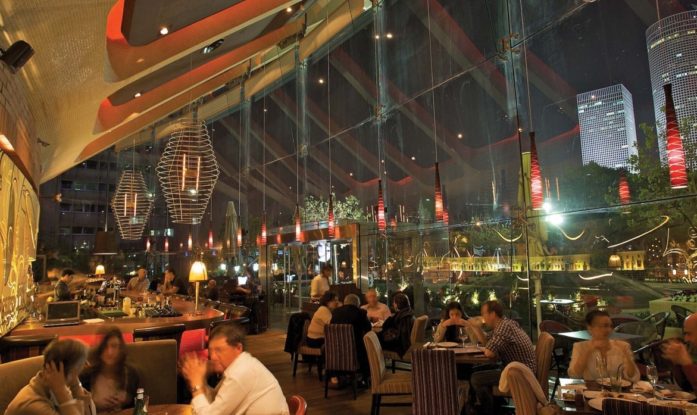 Up to 180 people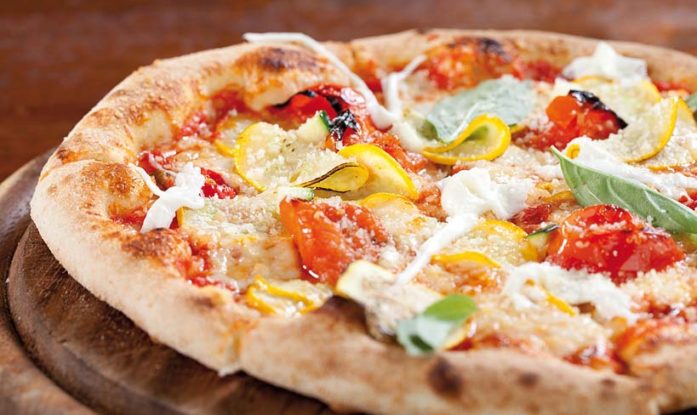 Private terrace 38 pers
Uno is the perfect place to celebrate an event, in the center of Tel Aviv, spacious and airy, uno will meet your requirements for a successful holiday: Anniversary, Sheva Brachot, Brit ...

Reservation