CaPhe Hanoi
Malchei Israel 3, Tel Aviv
---
Asian, Event, Take away, Vietnamese, Wok
Badats Beit Yaakov (Meat)
Sun-Thurs: 12.00-00.00 / Friday: 10:00 - 14:35 (brunch) / Sat': 1 hour after Shabbat- 00.00
Why come to Cà-Phê Hanoï ?
Located in the heart of Tel Aviv on Kikar Rabin, let's make an encounter full of surprises at Cà-Phê Hanoi, a self-proclaimed ambassador of French-Vietnamese cuisine in Israel that is shaking up the codes with its amazing  kitchen and setting !
Forget what you knew and let yourself be guided by a unique multi-sensory experience. Halfway between culinary world and nightlife, Cà-Phê Hanoi refreshes the Telavivi culinary scene with a new spot full of energy that brings a new atmosphere!
The restaurant offers a unique concept that is a fascinating encounter between French and Vietnamese cuisine with Israeli influences
Between cocktail, spring roll and Bo Bun, the delicate palates in search of a well-made Vietnamese kitchen will find their happiness with meals full of flavors still unknown on the side of Tel Aviv!
The menu includes a wide range of flavors and textures, composed of both raw and cooked ingredients and top quality products specially imported from Vietnam while preserving their freshness, including kefir leaves, coconut meat, of aloe vera and licorice …
PRIVATE EVENT AVAILABLE IN OUR VIP ROOM
Menu Highlights
Vietnamese Spring Roll: A rice leaf stuffed with steamed cabbage, carrot, red onion, noodles and tofu. Served with lettuce, mint, coriander, chili sauce and lime (26 NIS)
Vietnamese papaya salad: Green papaya, grapefruit, peanuts, chili, horse fish, salmon and curry pancakes (38 NIS)
Pho bò is a popular Vietnamese soup that cooks for 7 hours in a fragrance of star anise, cinnamon, vegetables and fresh leaves, slices of Sinta, rice noodles and cilantro (68 NIS).
Bo Bun – The flagship dish of Vietnamese cuisine, renowned for its perfect nutritional balance, expresses Vietnamese wok with vegetables, proteins, fresh leaves and vegetables, rice noodles and spicy sauce, coriander and mint leaves
Bo Bun salmon, dried clementine in black pepper sauce (62NIS)
Chicken Breast Ginger, Lemongrass, Smoked Soy (56 NIS)
Beef with garlic, lemongrass, horse fish, hoi-steer (62 NIS)
Air conditioning

Convenient for children

Gluten free

Handicap accessibility

Internet (wifi)

Menu in English

No smoking

Romantic

Smoking area

Take away

Terrace

Vegan

VIP room
Want vouchers and the latest news from our restaurants?
GET OUR WEEKLY NEWSLETTER!

Information request

Menu

- Free coupon

Coupon treatment
Display the coupon

Perfect if you are currently at the restaurant

Print the coupon

To print this coupon

Receive the coupon by email

This coupon will be sent to your mailbox at

CaPhe Hanoi

- Celebrate an event
Vietnamese Menu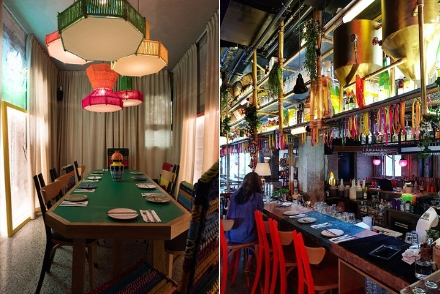 Amazing Decor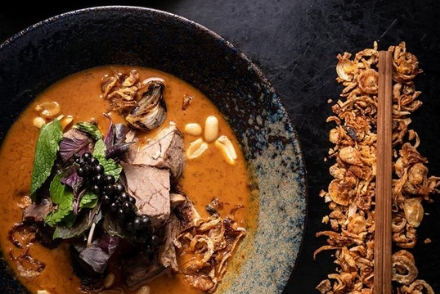 Warm Atmosphere
Amazing place to spend a very good time, ideal for a private event ! VIP ROOM for more info: Contact Michal on
[email protected]

Reservation