Rendez Vous
Lilienblum 1, NEVE TSEDEK, TEL AVIV
---
Bar/restaurant, Dessert, Fish, Israeli, Pasta
Sun-Thu 8:00AM-12:00AM / Fri. 8:00AM-3:00PM / Saturday: Open after Shabbat until midnight
Why come to this restaurant ?
You may love good adresses and you may think you already knew the best restaurants of Tel Aviv. So did we until we discovered what could be your favorite restaurant, Rendez Vous, located in the heart of Neve Tsedek for the pleasure of Tel Aviv lovers.
This chef restaurant offers authentic Italian cuisine that challenges the boundaries of its traditional genre and a wide range of fish as well as a breakfast menu.
The retro designed decor offers a cozy and warm atmosphere which makes Rendez Vous a privileged place for pleasure.
Dishes are made with highest quality ingredients, fresh and local products, to always make the best on the plate!
Menu Highlight
Starters :
Mushrooms sauted with butter, aromatic herbs, parsley and brioche bread 32 ₪
Endives fresh salad with roquette, Roquefort cheese, pears, walnuts, citrus dressing 58 ₪
Grilled Eggplant accompanied with tehina, tomato, chili, herbs, feta 49 ₪
Main Courses :
Pizza Bianca with mushrooms Portobello, Parmigiano, truffle oil, egg and roquette 72 ₪
Pappardelle with porcini mushrooms, truffle cream and asparagus 88 ₪
Oven Baked Sea Bar with white wine, garlic, parsley, grilled vegetables, baked potatoes 119 ₪
Desserts :
Tiramisu with Frozen espresso 46 ₪
Creme Brulée 42 ₪
Meringue Lemon Pie 48 ₪
For information :
The complete Breakfast with eggs and served with a bread basket, cherry tomato salad, mini cucumbers, onions and olives, cheese and tuna salad and muesli and Hot drink and pressed orange juice 62 ₪
Air conditioning

Convenient for children

Handicap accessibility

Kosher for passover

Menu in English

Menu in French

No smoking

Romantic

Smoking area

Terrace
Want vouchers and the latest news from our restaurants?
GET OUR WEEKLY NEWSLETTER!

Information request

- Free coupon

Coupon treatment
Display the coupon

Perfect if you are currently at the restaurant

Print the coupon

To print this coupon

Receive the coupon by email

This coupon will be sent to your mailbox at

Rendez Vous

- Celebrate an event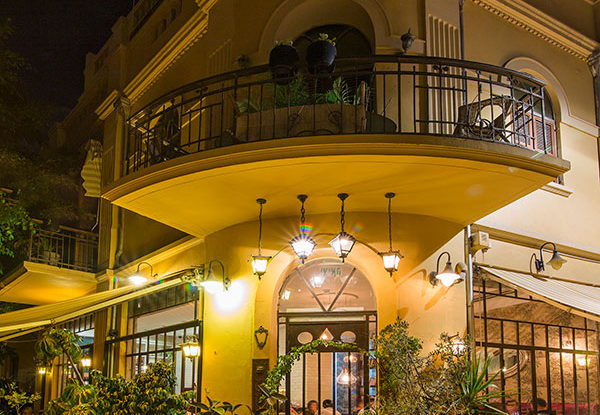 Lovely Place
Intimate Atmosphere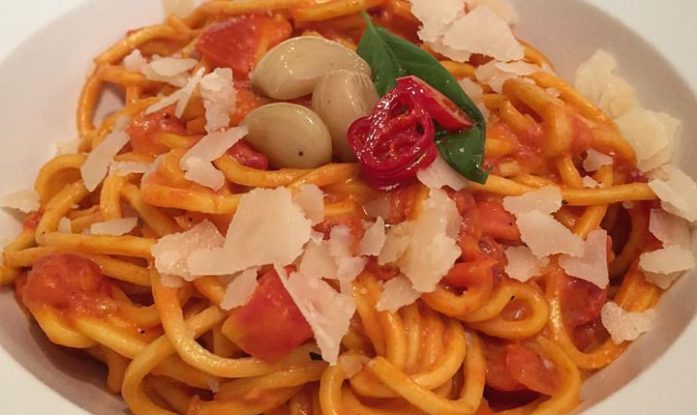 Delicious Italian Menu
Celebrate your event in an intimate and warm atmosphere and enjoy a tasty Italian, Israeli and French cuisine !

Reservation