Red Burger Bar
Gad Machnes 2, Netanya
---
American, Bar/restaurant, Beer, Event, Grilled meat, Hamburger, Meat skewer
Sunday -Thursday: 11:00 - 02:00 / Friday: 11:00 - One hour before Shabbat / Saturday: after Shabbat - 02:00
Why come to Red Burger Bar ?
For connoisseur carnivores, sharpen your knives and come at Red Burger Bar in Netanya to discover what looks like "meat heaven"!
This authentic steakhouse will make you a true carnivore as the work of meat here is elevated to the level of art!
You will discover the place through meats that reveal their character to the maximum, at Red Burger Bar each bite is an invitation to travel in the meadows…
Let's taste authentic American burger with tender meats ASAP !
Menu Highlight
Appetizers
Kebabs with Green Tahini : 37 ₪
Sirloin or Filet Carpaccio : 42 ₪
Foie Gras served with toast and confiture : 59 / 99 ₪
Our RED hamburger specials
Beef Burger 220/440g  : 45 / 69 ₪
Entrecote Burger 250/500g  : 55 / 79 ₪
French Hamburger 250g with foie gras & maple sauce : 85 ₪
Main Courses
Grilled Salmon : 79 ₪
Prime Entrecote Steak (Angus) 250g : 119 ₪
Mixed Grill 750g – Entrecote, Breast of chicken, Spring chicken, Kebabs, served with 2 extras : 220 ₪
Air conditioning

Convenient for children

Handicap accessibility

Home delivery

Internet (wifi)

Menu in English

No smoking

Smoking area

Terrace

Vegan
Want vouchers and the latest news from our restaurants?
GET OUR WEEKLY NEWSLETTER!

Information request

- Free coupon

Coupon treatment
Display the coupon

Perfect if you are currently at the restaurant

Print the coupon

To print this coupon

Receive the coupon by email

This coupon will be sent to your mailbox at

Red Burger Bar

- Celebrate an event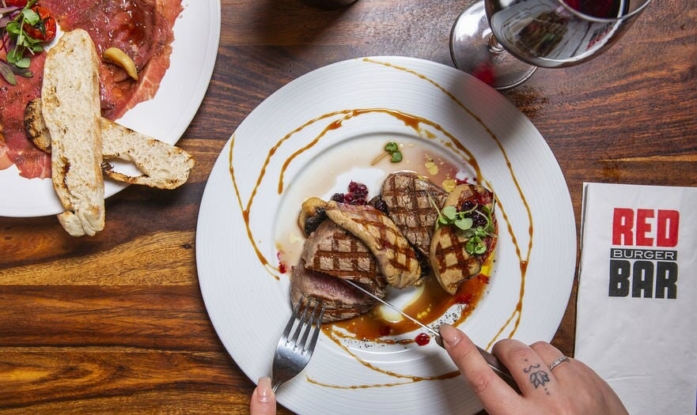 Tasty meat
Amazing view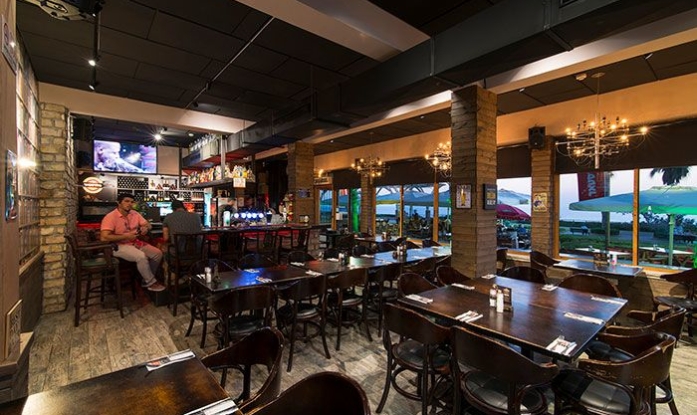 Warm atmosphere
Really nice place to celebrate your event in a warm atmosphere

Reservation