Mooshoo
Frishman 77, Tel Aviv
---
Asian, Bar, Bar/restaurant, Chinese, Cocktail
Badats Beit Yaakov (Meat) (Meat)
From Monday to Thursday: from 7.00 pm until 01.00 am / Saturday evening: 30 minutes after Shabbat until 1:00am
The location
The idea is to re-interpret the Asian imaginary by conceiving this occidental speakeasy bar. MOOSHOO is boisterous, urbane and dynamic, a place where we live a feverish dream, where the extraordinary is coupled with the elegantly strange. It is a place reminiscent of a distant court of miracles (Cour des miracles), where night owls gather, where centuries-old Asian remedies are made out of plants and herbs, sold secretly under the counter and brewed into refined cocktails. The enigmatic MOOSHOO rules over a phantasmagorical universe, where in the manner of a street in Asia, we bump into a chef making dumplings in a makeshift kitchen, a seller of alcohol distilled from rice and a mixologist mastermind that bartends in his spare time. A hidden cocktail bar gem where the art of mixology reigns supreme, the whimsical bar will quench your thirst for discovery with unique cocktails.
The Product:
MOOSHOO is a wise dragon, a sort of Asian Dr. Jekill and Mr. Hide whose daring energy is expressed through his unique cocktails. Each cocktail is produced to heal, to make you feel better. Each cocktail has its own story, designed in close collaboration between our chefs and mixologists. The creative principle is to propose a combination of two unique recipes: the one contributes to the cocktail's taste and the other compliments the dish's flavours. At MOOSHOO the typical European cocktails intertwine with Asian traditions. Discover those great revisited classics that MOOSHOO proposes to mix with a designated dish, an exceptional creation combining aromas of delicate alcohol, flavours and ingredients prepared by our chefs.
The music: 
The DJ will play a unique set that will change according to the sounds and vibes, depending on the hour of the day.
The Design: 
MOOSHOO was designed to emulate the aesthetic tradition of Wabi Sabi, a Japanese world view centered on embracing imperfect and impermanent beauty and appreciating the integrity ingrained in decaying natural objects and processes. Staying true to the values of Wabi Sabi, MOOSHOO was designed as a laboratory of a genius and mad professor – haphazard, eclectic and decadent. The interior design involves elements inspired by MOOSHOO (Mushu 木梳 ) the luck dragon from Mulan – tapestries and wallpapers adorned with Asian dragons, Koi Fishes and Asian Tattoos by Jean Paul Gaultier, sculptures and a mesmerising array of patterns and vibrant colours
*Happy Hour from 7.00 pm until 8.30 pm : 1+1 on Cocktails + 20% on all the food menu
Air conditioning

Menu in English

No smoking

Romantic
Want vouchers and the latest news from our restaurants?
GET OUR WEEKLY NEWSLETTER!

Information request

Menu

- Free coupon

Coupon treatment
Display the coupon

Perfect if you are currently at the restaurant

Print the coupon

To print this coupon

Receive the coupon by email

This coupon will be sent to your mailbox at

Mooshoo

- Celebrate an event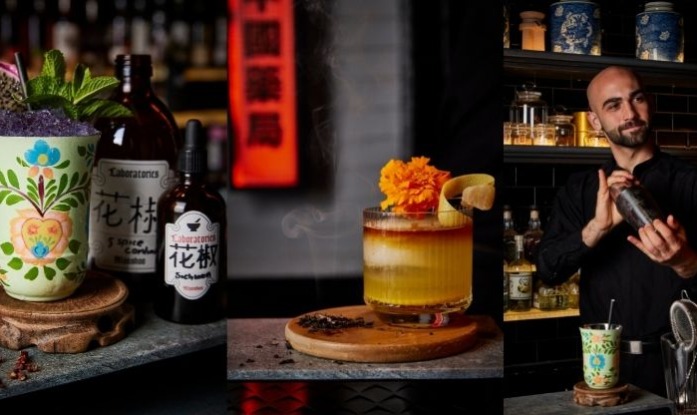 Atmosphere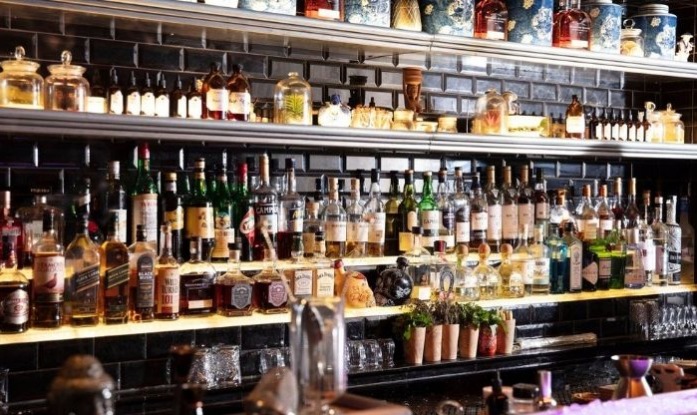 Cocktail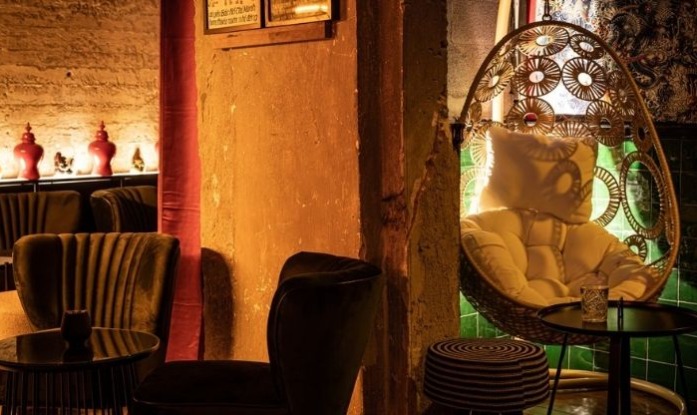 Design
Amazing place to celebrate your private event in an Asian atmosphere

Reservation