Kinor BaKikar
Maavar Beit HaKnesset 8, Kikar Hamusica, Jerusalem
---
Bar/restaurant, Dessert, Event, Fish, French, Gourmet, Grilled meat, Mediterranean
Rabanout (Viande Halak Mahfoud Mutsafi) (Meat)
From 6pm to 11pm Sunday to Thursday
Why come to this restaurant ? 
Located in the new concept of  Kikar Hamusica in the district of Nahalat Shiva, Kinor BaKikar is one of the best restaurants in the city.
One finds a unique atmosphere where music and delicious food work together in symphony.
Kinor BaKikar's culinary menu  mixes classic flavors from Europe with a modern kitchen but always with Mediterranean influences.
Lamb rib and Duck breast with date honey and pear is just one of the delicious dishes offered.
Kinor Bakikar offers a large selection of desserts, a complete cocktail bar and wines.
 Kinor Bakikar  interior is really cozy with comfortable chairs and sofa and a beautiful bar and has can seat 220 people.
The outdoor terrace can seat 100 people, in an amazing atmosphere with a fountain and musical scene for live concerts.
This restaurant is the place to organize all your events (birthdays, Bar Mitsvot and more) with  very professional service.
Menu Highlights 
Starters :
Beef Carpaccio with olive oil, Balsamic Vinegar and green vegetables 55 ₪  
Liver paté accompanied with jam, sesame biscuit and a confit of leek 47 ₪
Lamb rib barbecue, with a purée of vegetables 69 ₪
Tortellini of Asado, with an onion consommé and red wine 58 ₪
Main Course :
Asado meat, cooked during 6 hours accompanied with prune and grilled vegetables 138 ₪
Entrecote accompanied with a smoked purée, garlic and wine sauce 156 ₪
Beef Rib 600g, with potatoes, bone marrow & chimichurri sauce 285 ₪
Air conditioning

Convenient for children

Free parking

Gluten free

Handicap accessibility

Internet (wifi)

Kosher for passover

Menu in English

Menu in French

No smoking

Restaurants Cashers Lépessah

Romantic

Smoking area

Terrace

VIP room
Want vouchers and the latest news from our restaurants?
GET OUR WEEKLY NEWSLETTER!

Information request

Menu

- Free coupon

Coupon treatment
Display the coupon

Perfect if you are currently at the restaurant

Print the coupon

To print this coupon

Receive the coupon by email

This coupon will be sent to your mailbox at

Kinor BaKikar

- Celebrate an event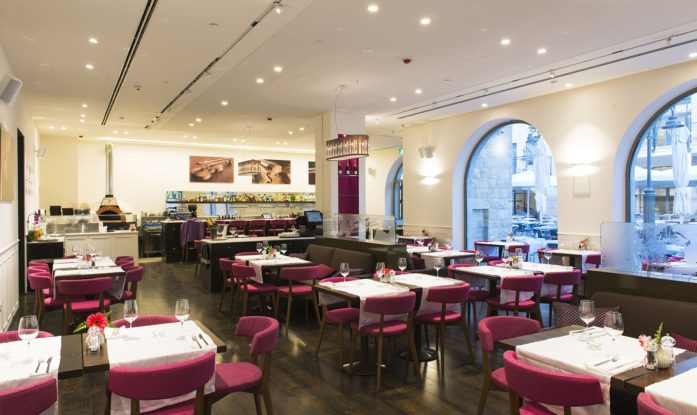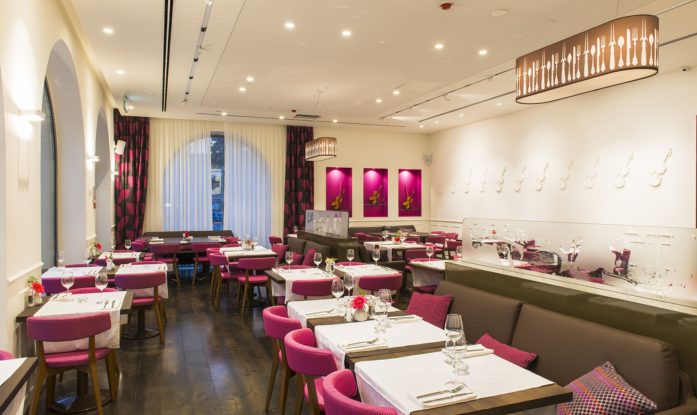 If you want to enjoy a wonderful time, Kinor Bakikar is a good address. This restaurant is the symbole of the elegance and professionalism. Waiters are dressed in white shirts and bow ties. The restaurant occupies a large area with both indoor and outdoor seating which faces Music Square. This is ideal for enjoying the live musical performances held in the square.

Reservation