Andalucia
Ma'avar Beit HaKnesset 12, Kikar Hamusica, Jerusalem
---
Bar/restaurant, Event, Fish, Gourmet, Grilled meat, Mediterranean, Spanish, Tapas
Rabanout (Viande Halak Mahfoud Mutsafi) (Meat)
 Sunday to wednesday: 19:00 until 1:00 / Thursday: 20:00 until 1:00 / Motzae Shabbat: 1 hour after Shabbat until 1:00
Why come to Andalucia ?
Andalucia is a new, trendy cocktail and tapas bar with a sophisticated Mediterranean chef kitchen, influenced by the Spanish and North-African food scene. Located at the elegant Kikar HaMusica Complex, the bar spreads out over three floors, offering a chic and intimate environment.
The first floor is dedicated to Spain and has a unique warm and eclectic design.
The second floor is where you'll find the cocktail bar, and the third floor offers a private room and beautiful balconies.
The kitchen is run by Chef Shlomi Aton, who combines North-African delicacies with Spanish-Andalusian street food and classic bar snacks.
You'll find red tuna tataki on sesame and smoked potatoes; chicken maschan in a mini pita bread with fresh tahini and lemon pickles; empanadas filled with meat and raisins; a unique Peruvian ceviche, and many more surprises.
You will also enjoy Andalucia's cocktail menu.
Menu Highlight 
Starters/ Tapas :

 
Ceviche of fresh fish marinated in lemon during 24 hours, accompanied with white onions, coriander, red chili and olive oil 36 ₪
Mini Burger of entrecote in brioche bread, accompanied with french fries & aioli sauce 62 ₪
Arais, pita bread with grilled lamb meat accompanied with tehina, spices & hot pepper
 48 ₪
Air conditioning

Convenient for children

Free parking

Gluten free

Handicap accessibility

Internet (wifi)

Menu in English

Menu in French

No smoking

Romantic

Smoking area

Terrace

VIP room
Want vouchers and the latest news from our restaurants?
GET OUR WEEKLY NEWSLETTER!

Information request

Menu

- Free coupon

Coupon treatment
Display the coupon

Perfect if you are currently at the restaurant

Print the coupon

To print this coupon

Receive the coupon by email

This coupon will be sent to your mailbox at

Andalucia

- Celebrate an event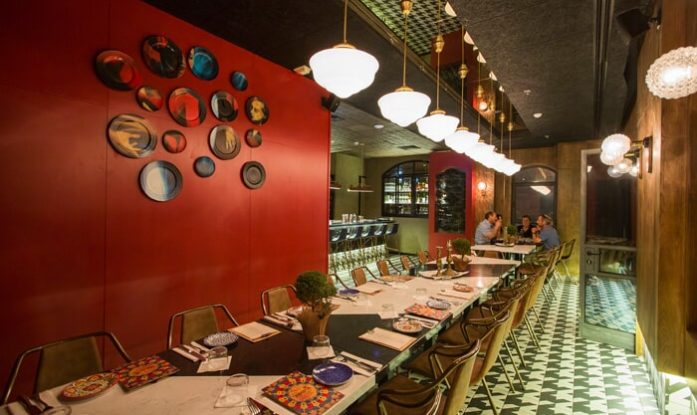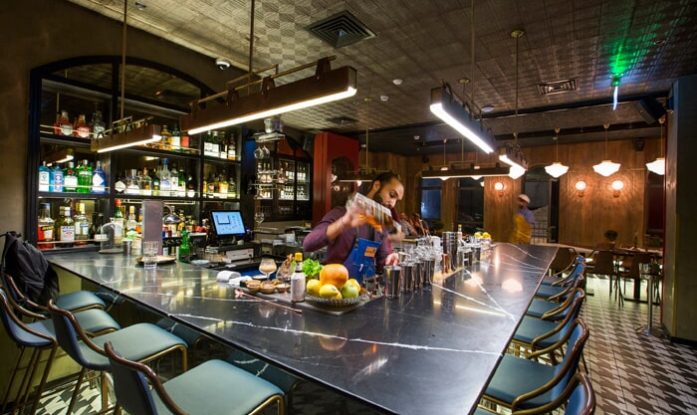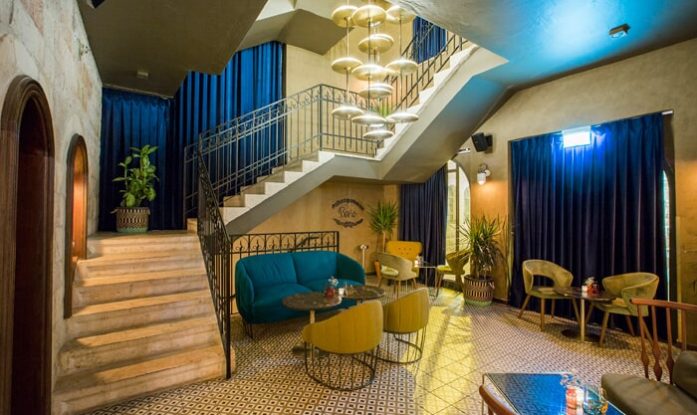 In this beautiful complex, you have the possibility to organize wonderful events in the VIP room. Andalucia will work to transform your event in an amazing event with good vibes and a ambiance "muy caliente"!

Reservation