Exceptionally during the month of August, Le bistrot Français extends the Business Menu from 12:00 until 19:00 instead of 17:00 ! And get your amazing dishes delivered on the beach for an order of minimum 100₪ ! 
Until the end of August 2018
Let's discover the Business Menu
•••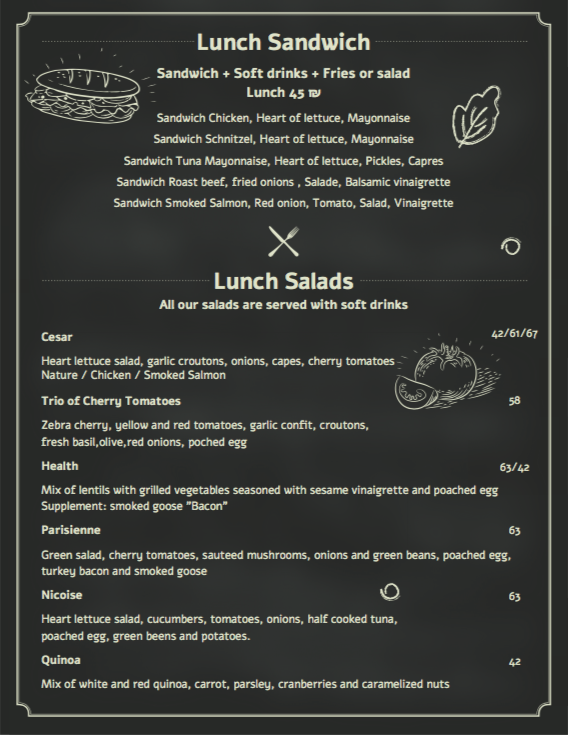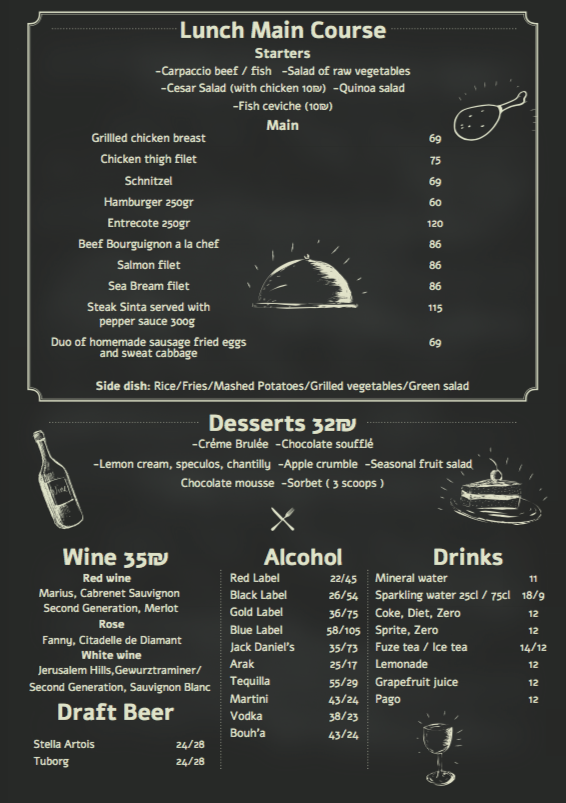 To be eligible introduce yourself as a Beteavone client
Nahalat Binyamin 49, Tel Aviv
Book your table by phone 077 231 3617 
Discover Le Bistrot Français  → here ←
If you still have doubts after this offer, let's have a look at the pictures below !
⇓ ⇓ ⇓ ⇓ ⇓