Valero
Agrippas 80, Mahane Yehuda Market, Jerusalem
---
Bar/restaurant, Bistrot, Dessert, Event, Fish, Gourmet, Grilled meat, Mediterranean
Sunday - Wednesday: 18:30-00:30, Thursday: 18:30-02:00, Saturday: 18:30-12:30
Why come to Valero ?
Not a lot of people know that the famous Market « Mahane Yehouda » had to be called at the beginning Valero.
Because this restaurant is located in the heart of one of the most dynamic market in the world, Valero is a new restaurant-bar gourmet, who offer an amazing room, a bar and a private place.
Because the menu has meats, fishes and a lot of delicious appetizers.
In the night, the Restaurant Valero become a bar mixing divertissements and music of quality, drinks and alcohol and all this in a very festive atmosphere.
Menu Highlight
Starters :
Mini pita with a delicious Asado meat and tehina 56 ₪
Sea Fish Tartar accompanied with a yellow cherry gaspacho and hot chili 58 ₪
Goose Liver on a toast, merlot axis and almond 74 ₪
Principal Dishes :
Risotto with mushrooms and truffles 78 ₪
Salmon Filet caramelized with mushrooms and potatoes cream 116 ₪
Veal Filet accompanied with a white truffle cream and merlot axis 152 ₪
Specialities of the Chef ?
In all the specialities of the restaurant : The hamburger made of entrecote meat accompanied with aioli sauce and potatoes is a must! Also the Salmon filed caramelized with mushrooms & potatoes cream and finally sometimes simplest things are the best like the Market salad, made with vegetables of Mahane Yehuda every day but also the Bun with veal accompanied with soya sauce caramelized, celery and coriander.
More info
Every Mondays, there is a special evening with a DJ or a singer to make an amazing ambiance.
Every Thursday night, the restaurant become a Bar with a DJ.
Air conditioning

Convenient for children

Free parking

Gluten free

Handicap accessibility

Internet (wifi)

Kosher for passover

Menu in English

Menu in French

No smoking

Restaurants Cashers Lépessah

Romantic

Smoking area

VIP room
Want vouchers and the latest news from our restaurants?
GET OUR WEEKLY NEWSLETTER!

Information request

Menu

- Free coupon

Coupon treatment
Display the coupon

Perfect if you are currently at the restaurant

Print the coupon

To print this coupon

Receive the coupon by email

This coupon will be sent to your mailbox at

Valero

- Celebrate an event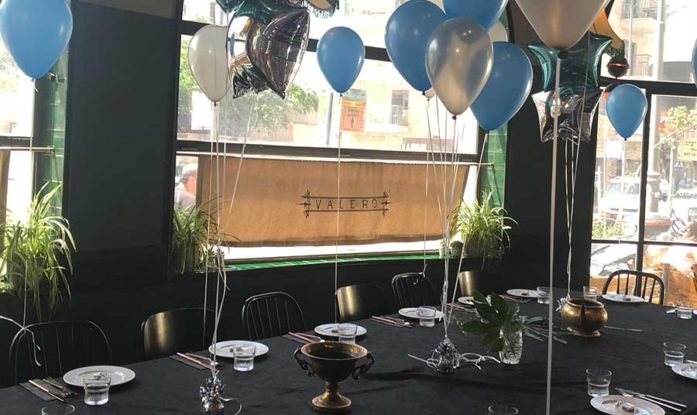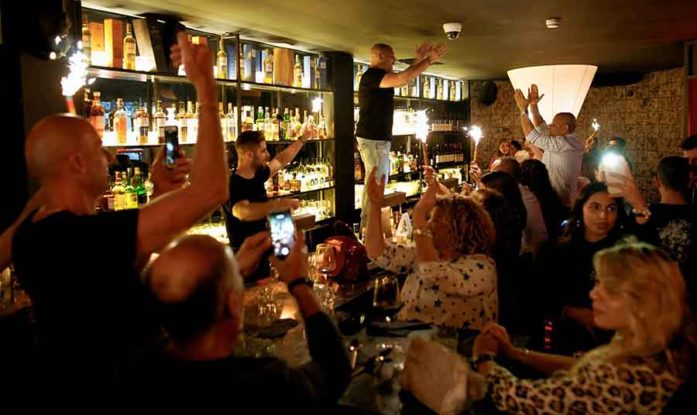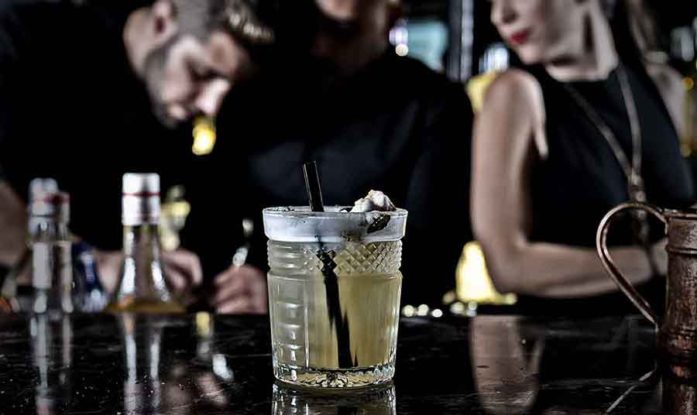 Valero has an amazing & outstanding bar, an attractive, even romantic – dining room, and a separate space for small groups of about a dozen people. Each of these areas are highly stylized with great color, Art Deco elements, and a fine design. You might want to go there for a special occasion, like a birthday or bar mitzvah, or with good friends! The restaurant can receive until 100 people.

Reservation