Favela
Abarbanel 56, Tel Aviv
---
Atmosphere of home, Bar/restaurant, Event, French, Spanish, Tapas, Toast
From Sunday to Thursday 6 pm to 2 am and Saturday from 7 pm to 2 am
Why come to Favela ?
Because Favela is the new trendy Tapas Bar located in the coolest district of Tel Aviv, Florentin.
Dishes are simple but always with fresh products and high quality ingredients.
This restaurant is the perfect place to meet friends and share tapas while tasting exceptional wines! The charcuterie platter is a must coming directly from Panzer.
The atmosphere is festive and full of conviviality, and the service is attentive to all the customers 
to make you spend a relaxed evening…
And because the Happy Hours from 18 to 20 pm is a special time to enjoy good cocktail and good music in a unique place!
Menu Highlight
Starters :
Rosette Bruschetta, French salami accompanied with green salad, pickles and mustard 25 ₪
Entrecôte Bruschetta, Entrecôte delicatessen accompanied with green salad, pickles and home made mayonnaise 25 ₪
Chicken Wings, Caramelized chicken wings with sesame seeds 42 ₪
Charcuterie Platter from Panzer accompanied with french bread 45 ₪
Beef Carpaccio, a classic served with toast 45 ₪
Eggplant with Tehina, tartar tomatoes, red onion, chili pepper & parsley 39 ₪
Principal Dishes :
Fish & Chips, Sole fish filet served with french fries 49 ₪
Salmon tartine, Smoked salmon served on bread with green salad, avocado, red onion and poached eggs 49 ₪
Mini Burger, 2 mini burgers with green salad, tomatoes, pickles, onions and served with french fries 45 ₪
Air conditioning

Menu in English

Menu in French

Terrace
Want vouchers and the latest news from our restaurants?
GET OUR WEEKLY NEWSLETTER!

Information request

Menu

- Free coupon

Coupon treatment
Display the coupon

Perfect if you are currently at the restaurant

Print the coupon

To print this coupon

Receive the coupon by email

This coupon will be sent to your mailbox at

Favela

- Celebrate an event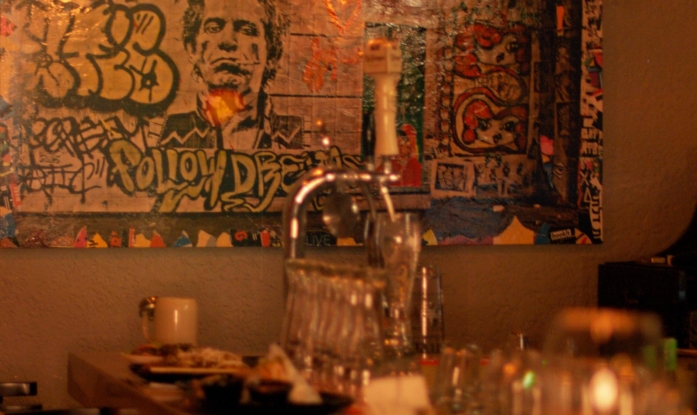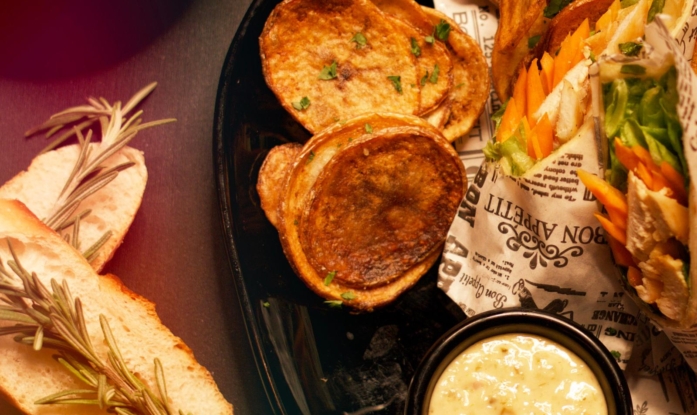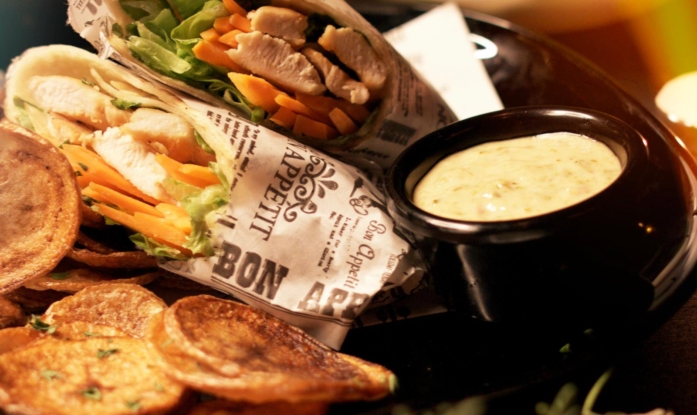 This Tapas Bar and restaurant is an ideal place to organize all your events in a trendy place with conviviality, good wines and delicious plates to share. The restaurant can receive until 80 people.

Reservation